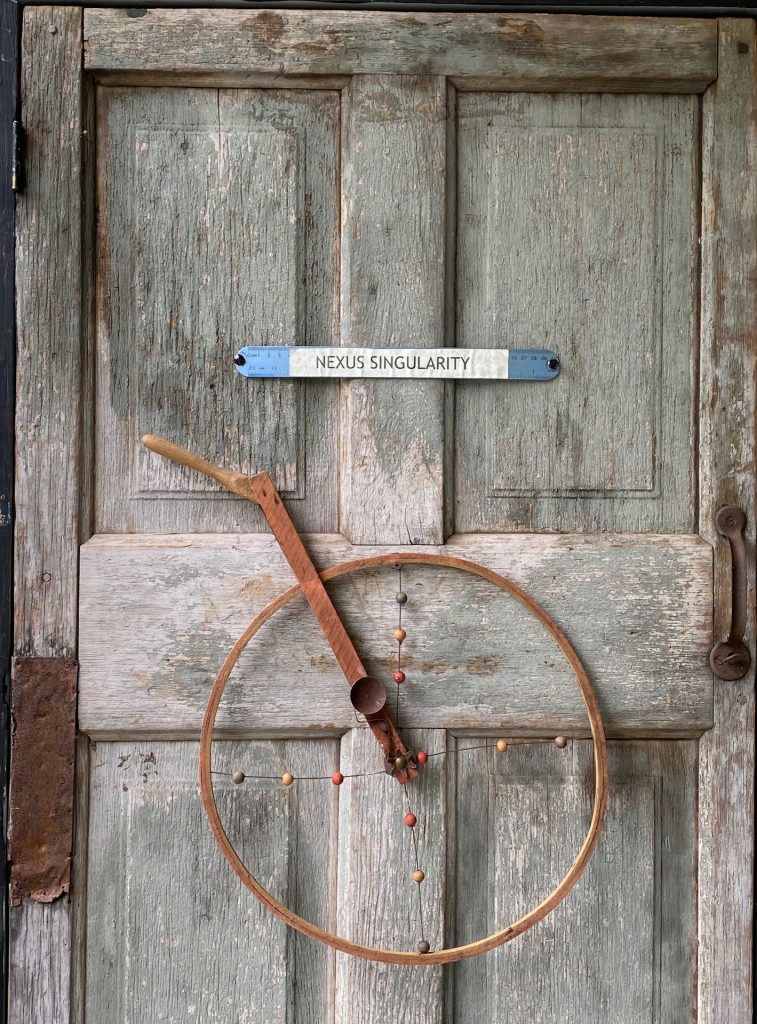 contemporary and outsider art
Aarne Anton has been a passionate dealer, and collector of art and antiques for over 45 years. For most of that time heading American Primitive Gallery in NYC. The gallery was a destination for collectors of contemporary outsider art and antique American folk art and was known for innovative shows.
With the onset of Covid the gallery in the city closed and was reinvented online and continued exhibiting at shows such as the Outsider Art Fair under its new name.
In finding an early painted magical door and installing it on the front porch of his home one New Years Day, a portal was created that became known as Nexus Singularity.
The door opened to new discoveries and possibilities of art and engagement. It became a reinvented nexus where the past, present and future could come together.
american folk art
The door of Nexus Singularity is transported to other shows that we do and has engaged those that have experienced it with other kinds of art. Visionary artists in self-made worlds continue to be the focus of the reimagined spaces behind the door to Nexus Singularity.
Aarne Anton
Nexus Singularity / American Primitive
6 Mountain Rd Pomona, NY 10970
845 461 8506
BY APPOINTMENT ONLY
Antiques in Manchester, NH
The Collectors Fair
August 9-10, 2023